The Maverick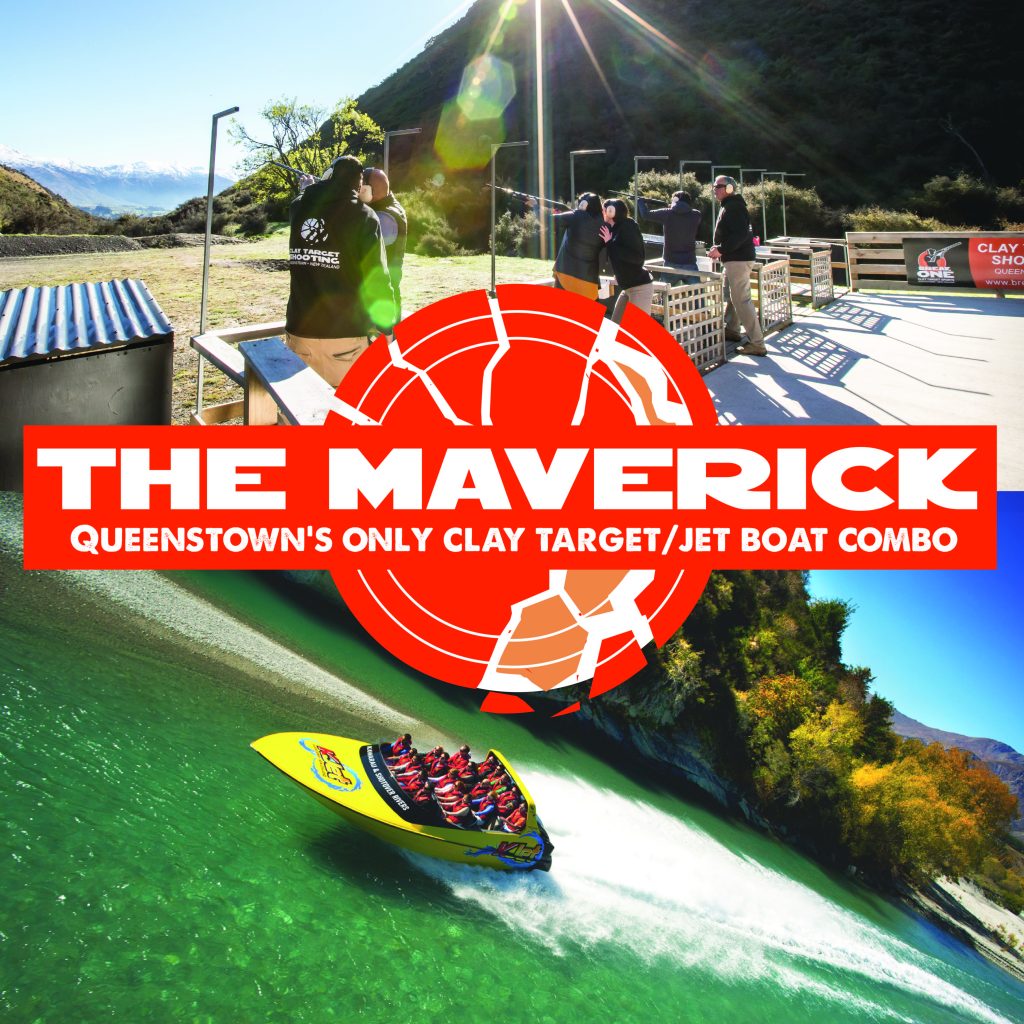 Description
Clay Target Sports + Jet boat
Be a top gun with Break One Clay Target Sports at our private range amidst our stunning landscape on Queenstown Hill Station. Then go full throttle at speeds of 95kph on a 60 minute Jet boat ride on the mighty Shotover and Kawarau Rivers. Save $31 per person with our classic Maverick combo!
Join our professional instructors, who will guide you in the unique sport of Clay Target Sports – an exciting adventure like no other in Queenstown! Suitable for the first time shooter or seasoned professional, we personally guarantee you will hit a target and have fun doing it.
Join KJet for an hour of power on the Big Yellows. Located in Central Queenstown Bay at the Main Town Pier, we have the fastest and meanest V8 Jet boats in town.
What's included:
SAVE $31 when you book our 'Maverick' Combo
2.5 hours return including full instruction and one-on-one tuition.
Return courtesy transport from The Station Building, Central Queenstown to Break One Clay Target Sports Queenstown Hill Location.
60 minute Jet boat ride in Queenstown and the Shotover & Kawarau Rivers
Fantastic scenery and photo opportunities
Daily departures
Break One: Please choose from 8.30am, 11.00am and 2.00pm trip times, and confirm when you book. Check in is 5 minutes before departure.  It is not possible to book an eg. 10am Jet boat, followed by an 11am Break One experience due to this.
KJet: Every hour on the hour, 10am to 4pm. Confirm departure time when you book. Leaves from Main Town Pier, Queenstown. Check in is 15 minutes before departure.
Please note this combo does not operate on Christmas Day or New Years Day.