WHO ARE WE?
Our mission at Break One is to share our passion for Clay Target Shooting.
As a family run business, it's important to us that we continue to provide the best experience in a sport that we enjoy. We pride ourselves on offering a unique and action-packed activity to visitors and locals alike, which all walks of life can enjoy!
Break One has been operating a professional Clay shooting range over the past 15 years in Queenstown taking over 100,000 people Clay Target shooting.
Our range is New Zealand Police certified, the safety of our customers and staff is ensured by the high standards of our safe operating procedures and 15 years of commercial experience and operation.
WHAT IS CLAY TARGET SHOOTING?
Clay target shooting is the art of shooting at special flying targets known as clay targets or clay pigeons with a shotgun. These are thrown from a 'trap' or machine and come in a variety of forms simulating the flight of a duck or pheasant or the run of a rabbit.
WHY SHOOT WITH US?
Here at Break One Clay are lucky enough to call Queenstown Hill our home – boasting spectacular views of Coronet Peak and Lake Wakatipu, we truly are in a 'remarkable' place! We are only 15 mins from Queenstown's Centre. On top of this are also one of the very few providers of clay shooting with full instruction, no experience necessary.
EXPERT INSTRUCTORS
Experienced instructors shoot competitively themselves, having years of experience shooting clays, and are able to offer expert one-on-one tuition and coaching to ensure everyone hits a target!
EXPERT EQUIPMENT
The use of Beretta 12 gauge semi-automatic shotguns, with low recoil ammunition and a special stock (or end of the gun) dramatically reduces any recoil. Our guns are designed to fit and work well for any level of shooter.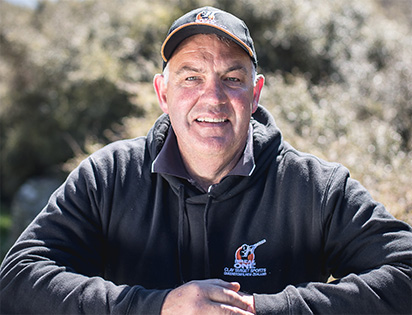 Meet the team
Blake
Background:
A shooter from way back, I grew up in a small rural town. Fast forward a few years and I was a jet boat driver in Queenstown, enjoying the thrills that come from happy customers on a fun ride in the 80's. After multiple business ownerships, the purchase of an 'expensive hobby' happened – a business where I could mix work and play – welcome to Break One!
What I do when I'm not at the range:
My limited spare time is usually spent with Break One's mascot Oak, the family Chesapeake Bay Retriever, or in the man shed engineering!
Why I love working at Break One:
I love meeting and being with new people every single day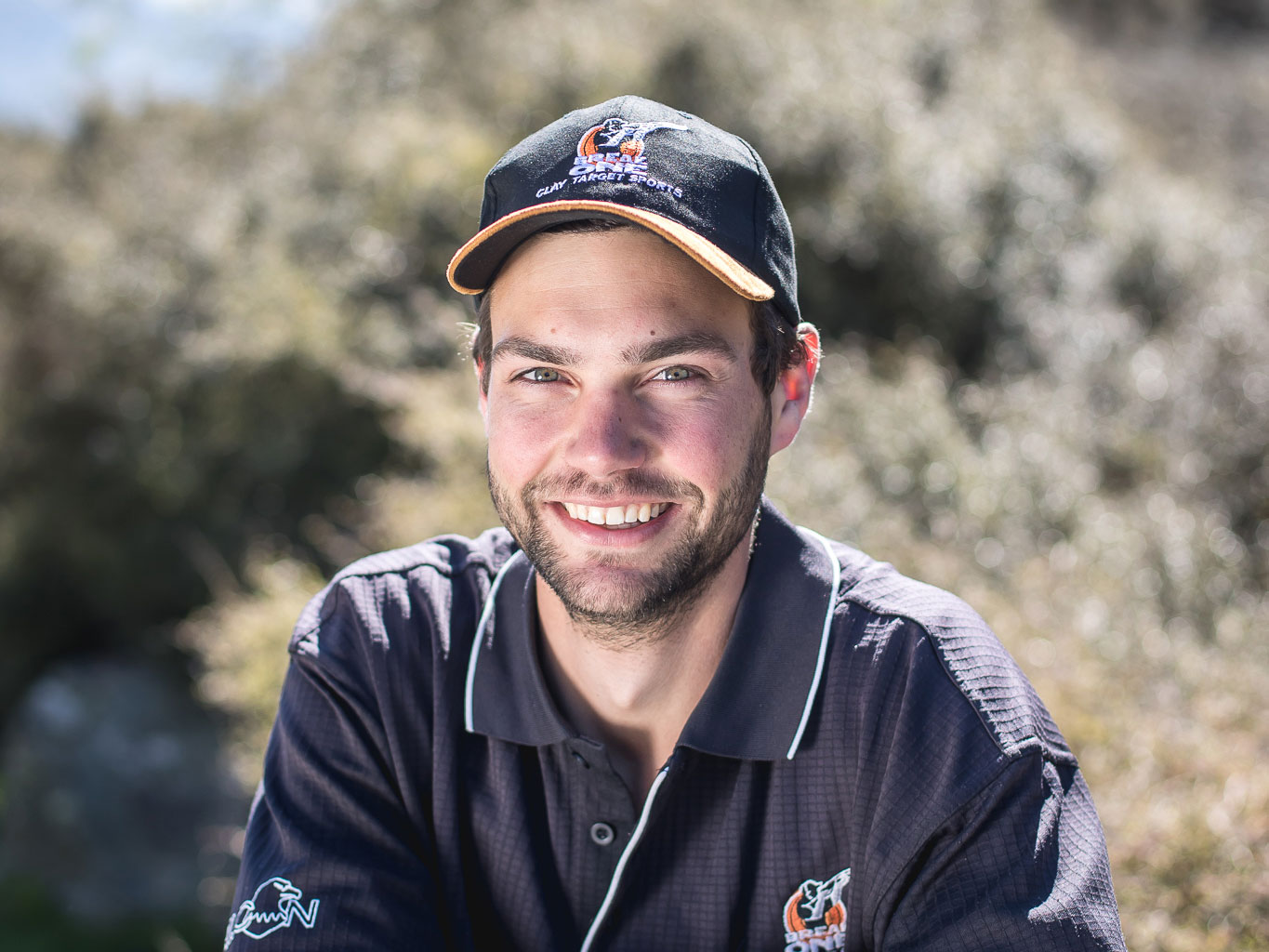 Meet the team
Tom
My Job at Break One: Senior Instructor
Background: Grew up as a true local on farm in Queenstown. Qualified tradesman in Engineering.
What I do when I'm not at the range: Fishing, hunting, engineering, and any excuse to get outside.
Why I love working at Break One: Working outdoors, turning a hobby into a job, meeting and instructing people from all over the world, and the satisfaction of seeing the joy on people's faces after a good shoot.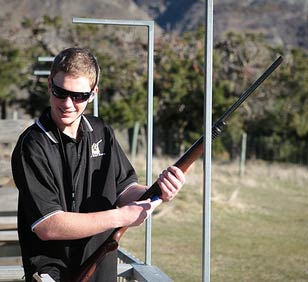 Meet the team
Mitch
My Job at Break One: Senior Instructor
Background: Grew up with shooting in the blood, following in Dad's footsteps into clay target shooting and working for multiple years in the business. Now I'm training to become an Architect, and help out when I can.
What I do when I'm not at the range: Whether it be hunting or diving, I'll be on some sort of adventure.
Why I love working at Break One: Seeing someone hit a target for the first time is a humbling experience! Love the banter from stag parties too!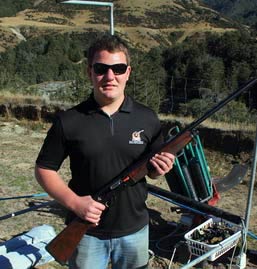 Meet the team
Alex
My Job at Break One: Instructor
Background: Grew up in Queenstown alongside the business, finally turned my hand at instructing and ended up being quite good! Fill in when I'm not working at my main job working towards becoming a Civil Engineer
What I do when I'm not at the range:
I'm a Volunteer Firefighter and event medic, and when that's not keeping me busy, I'll be out for a fish or having a beer down at the local.
Why I love working at Break One:
It's great being able to get people to shoot a shotgun!